I thought I would share this guest post I did for Julie at White Lights on Wednesday and Michelle at Michelle's Tasty Creations.
Today, I want to share my recipe for Cinnamon Honey Butter. This recipe is so easy to make and taste great on toast, bagels, or even dinner rolls. I have a sweet tooth, so this ratio of ingredients is perfect for me. If you are afraid of it being to sweet for you, start by adding half the amount of honey, give it a little taste, and then add more honey depending on your taste buds.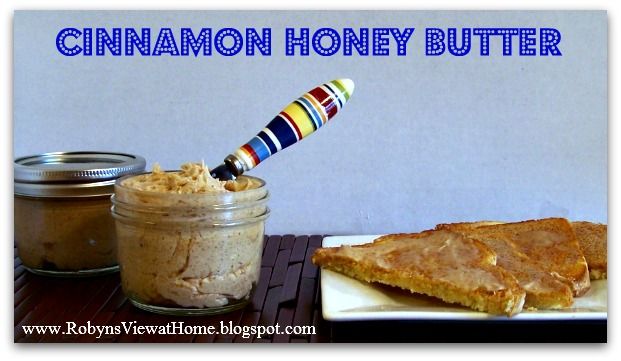 Cinnamon Honey Butter
Here is what you will need:
3/4 cup Butter, softened
3/4 cup Raw Honey
2 teaspoons ground Cinnamon
Combine ingredients in a medium size bowl. Beat until well combined and butter is fluffy. Place in a jar of your choice. (I like to put mine in canning jars.) I usually leave mine out on the counter, but you can store it in the refrigerator, if you prefer. Just keep in mind that doing so will cause the butter to be firm.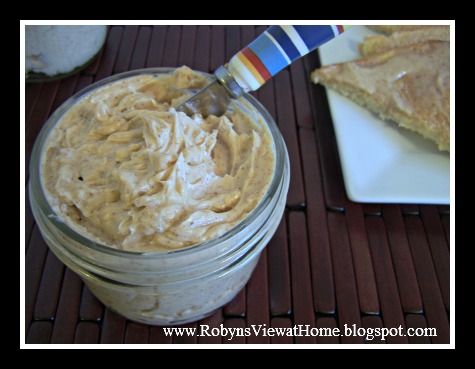 I want to say a big THANK YOU to Julie and Michelle for having me as a guest on each of their blogs!
Enjoy and have a great week!