Please welcome Cindy from Cindy's Recipes and Writings! I was excited when Cindy said she was going to talk about herbs today. I have a ton in my garden that I need to do something with! Thank you so much Cindy for sharing your knowledge on Herbs with us today!! ~Robyn
Cooking with Herbs! Cindys Recipes and Writings
Cooking with Herbs! I'm so excited to be doing a guest post here at Robyn's View! I met Robyn through a cool food group called Foodie Friends Friday ! Every Friday we host a Linky Party where you get to add your recipe and come back on Sunday to vote for your three favorites! We often have something special in store for those voted in the top 3! But today I'm here to talk about herbs!

Cooking with herbs has become so common place that maybe you wonder, "What could be left to say about herbs?" Well, I'd like to share with you a few ideas on how to use herbs, a twist on an old favorite, a FREE herb guide PDF to download AND some quizzes just for fun! Here we go!!! Bouquet Garni Don't let the term Bouquet Garni intimate you. It's nothing more than a bunch of herbs bundled together or tied into a cheesecloth bag and immerse into your soup or stew for enhancing the flavor. Bouquets are removed with tongs before serving. The secret to a good Bouquet Garni is a balance herbs. Don't overpower mild herbs like basil with robust ones like oregano or rosemary. Here are some great combinations to give a try.
Classic: parsley, thyme, bay leaf
Standard: celery stalk with leaves, garlic, onion
Spicy: peppercorns, garlic, chili peppers
Mild: basil, cilantro, marjoram
Robust: oregano, rosemary, thyme
Zesty: orange peel or lemon peel, mint
Dried herbs can be secured in single layer cheesecloth cut into a 4-inch square. Gather ends together and tie with string. Love the taste of lemon but can do without the acid? Try these imposters in your favorite recipes. Lemon Balm-use as a tea or to enhance recipes. Lemongrass- delicate flavor, popular choice in Asian recipes. Lemon Verbena- highly fragrant and flavorful. Lemon Mint- good source for teas and desserts. Lemon Thyme- add fresh at the end of cooking time. Lemon Basil- subtle flavor, use like other types of basil. Lemon Myrtle-Australian cousin to lemon mint. Pesto is a great way to use herbs like basil or parsley. Here's a twist on standard pesto using watercress! Watercress Pesto
Ingredients
4 cups watercress, (leaves and young stems)
4 cloves garlic
1/2 cup Parmesan cheese
2 Tablespoons olive oil
Salt and pepper to taste
Grind garlic and watercress in a food processor until finely chopped.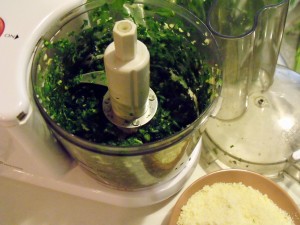 Add cheese and blend
.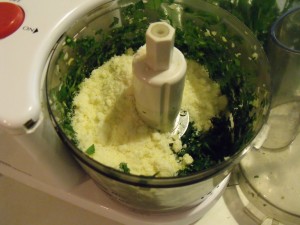 Add oil, 1 tablespoon at a time and blend. Add more oil as necessary to make a paste. Season with salt and pepper.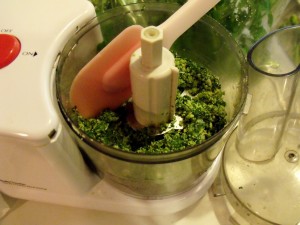 Use on your favorite pasta or rice or add mayo for a delicious sandwich spread.
Things to do for fun! Is garlic an herb? Garlic isn't actually an herb, but I do treat it like one!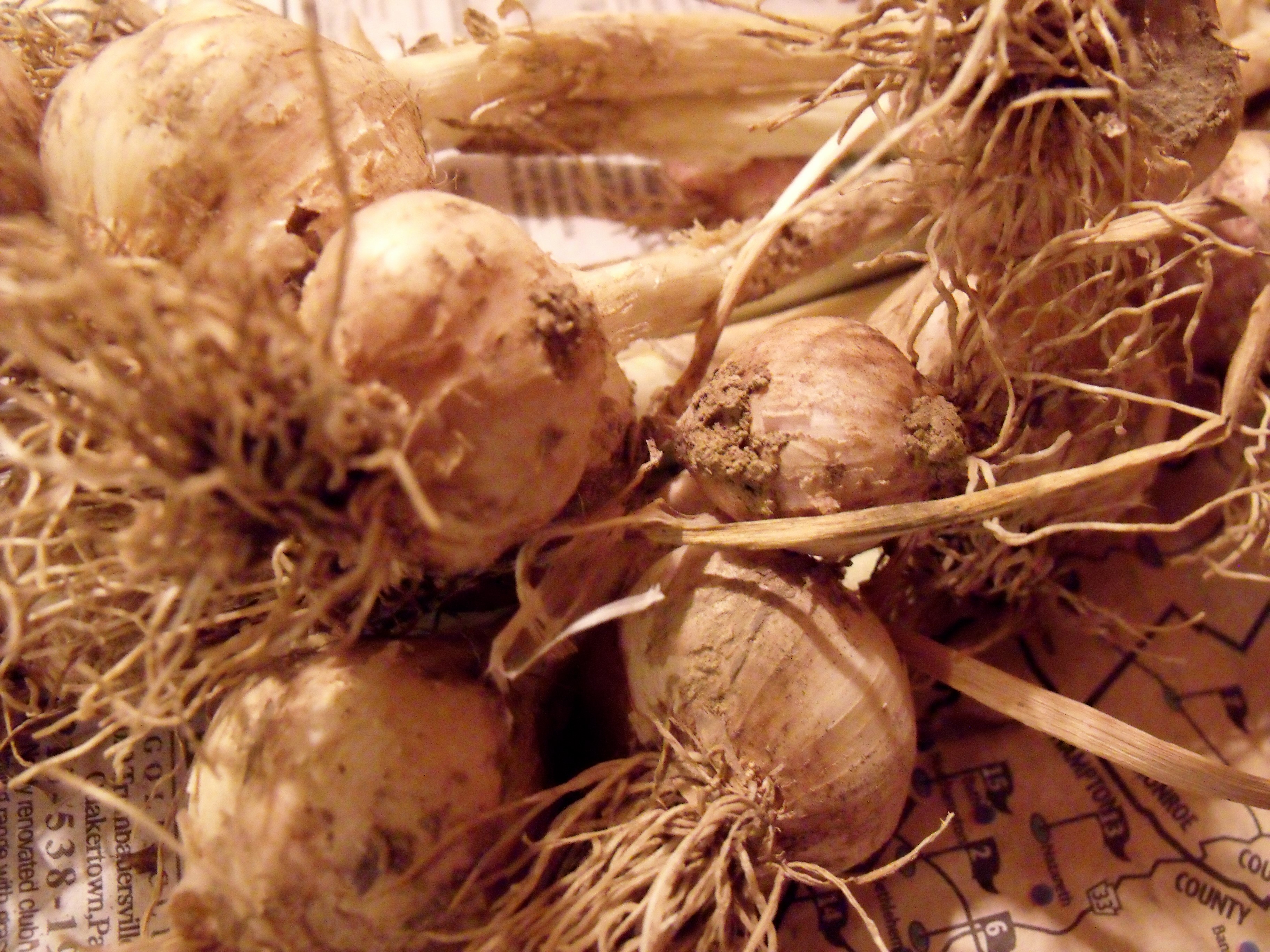 You know basil is an herb. What about coriander or bay leaves? Take a fun quiz and test your skills! Download my free PDF herb guide filled with interesting uses for herbs, how to grow them and great recipes! Everybody knows that rosemary is used to symbolize remembrance, but I'll bet dill and garlic will surprise you! Find out more here . I hope you had as much fun exploring herbs as I did! Stop by and visit me sometime at Cindy's Recipes and Writings !