Please welcome our guest today, Amber from Mama's Blissful Bites! Have you ever made a Dump Cake? If not you will want to give Amber's recipe a try! Dump cakes are so easy to make! Thank you Amber for sharing your recipe with us today!! ~Robyn
Hiya everyone! I'm super honoured to be guest posting for Robyn! I met Robyn through the amazing FFF group that I absolutely fell in love with. Everyone is so sweet and nice! She is so kind and helpful in all that she has given me in our little time knowing each other. As you may already imagined, I fell in love with Robyn's View too. I'm far from crafty (and I secretly wish I was!) so I completely cheat with her DIY projects. They are lots of fun.
I guess its kind of rude of me not to introduce myself so I apologize for my lack of manners! Tisk! Tisk! I'm Amber AKA Mama from Mama's Blissful Bites. A mom blog inspired from my children before my head popped off. I discuss anything and everything from being a mom to going green to product reviews to question of the week videos and my personal favorite, recipes! I have a three and two year old, a dog, a cat and a husband (he counts as the children too, right?) I'm a stay-at-home mom, a blogger and an in-home company sales woman. My life revolves around my children, constantly. One day, I was trying to make dinner while my children were up to no good. I found myself getting more stressed each dinner trying to keep one eye on them and one eye on my cooking. As my son just turned three, I couldn't take it anymore. I invited him into the kitchen. From there on, we have been creating great, sweet cooking memories!
One of his personal favorite desserts is so easy to make and ultimately calorie-packed, butter stuffed, and leaves a mmm mmm goodness in your sweet tooth that I knew I wanted to share it with you! I don't know who came up with the recipe for a dump cake, but in my mind, they are a genius! I love the rules to bake it – just dump it! Little ingredients, little fingers helping, what more could be perfect?
Dump Cake
Ingredients:
1 (15 oz can) crushed pineapples (I used chunks, that's what I had on hand)
1 can cherry pie filling
1 box white or yellow cake (I used vanilla, again, what I had on hand, it works!)
1 stick of butter
1/2 cup of margarine (I know right….lots of butter baby!)
Recipe as follows:
1. Preheat oven to 350 degrees
2. DUMP one can of pineapple and one can of pie filling into a 13×9 dish.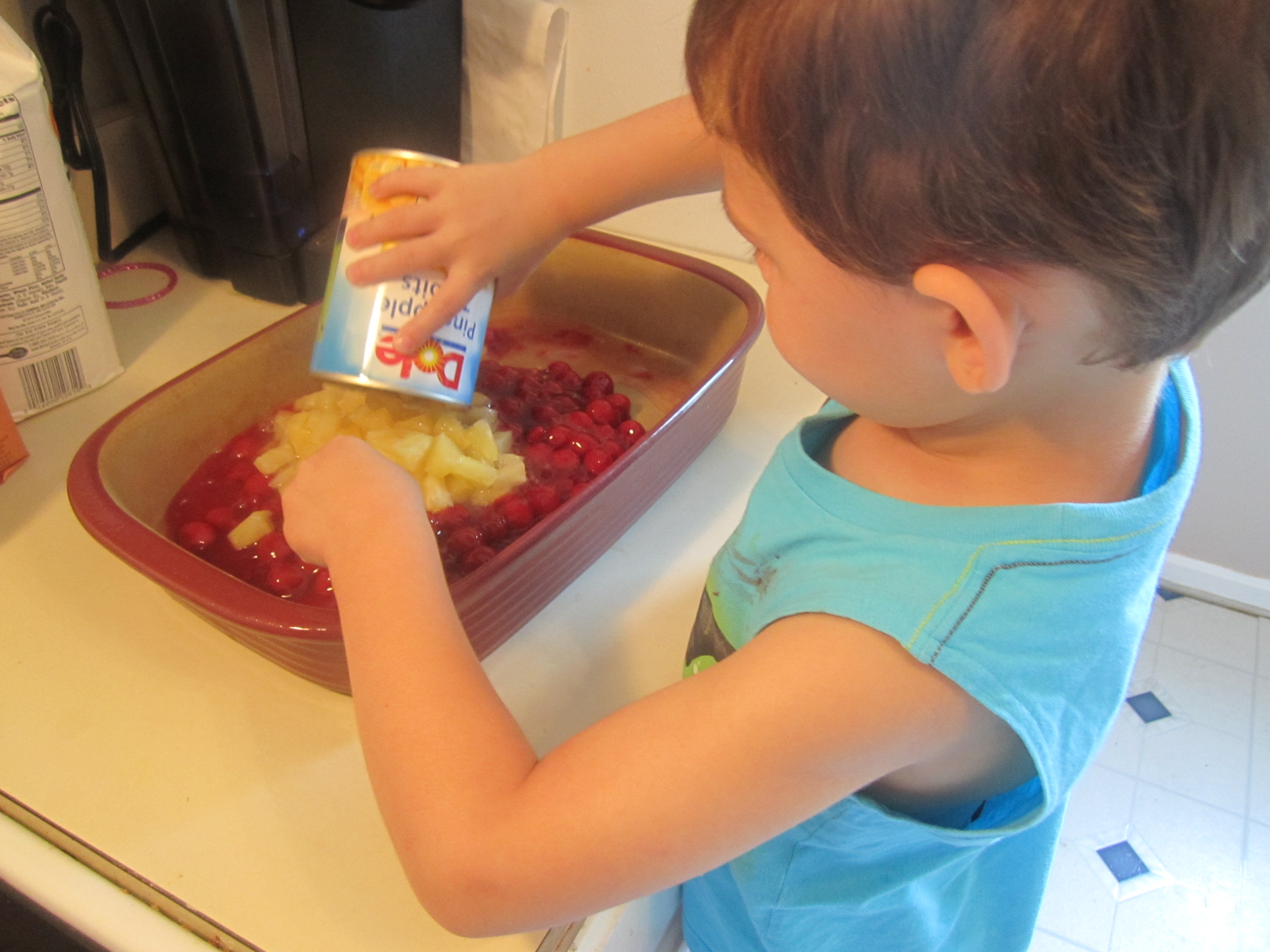 Be sure to mix it all around!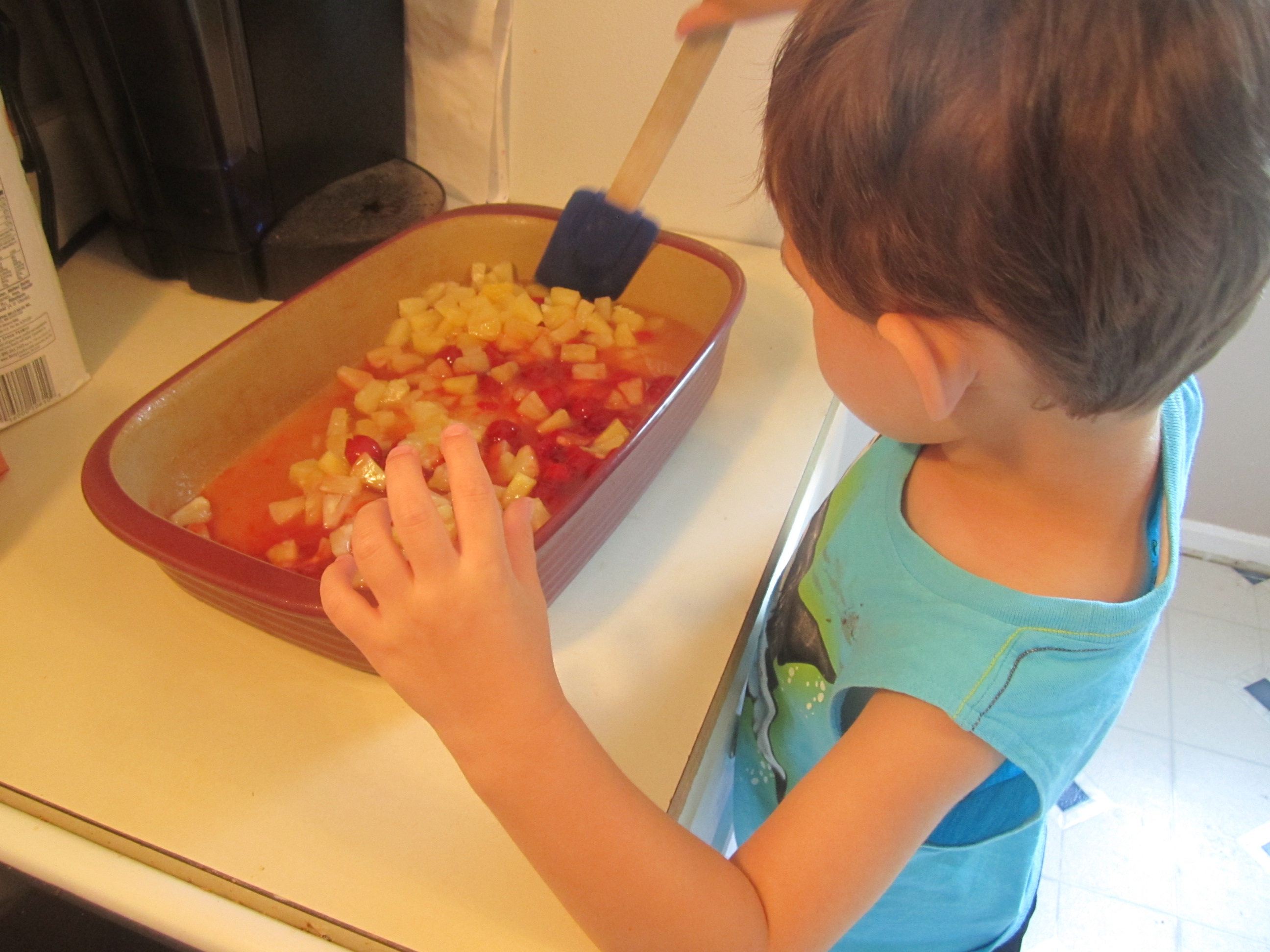 3. DUMP cake mix on top and pat down covering all the filling.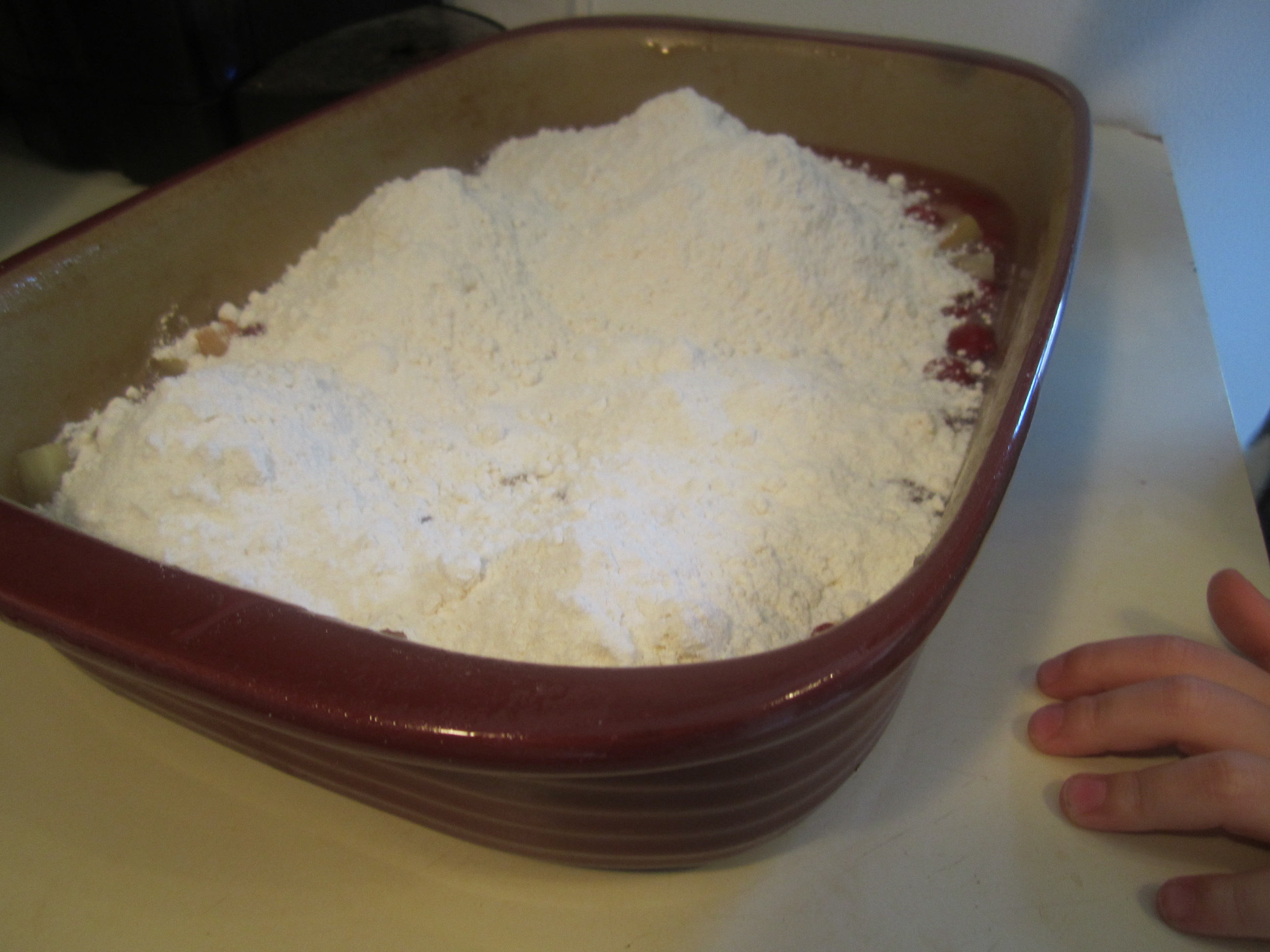 Pat it all around…okay take a few nibbles if you must!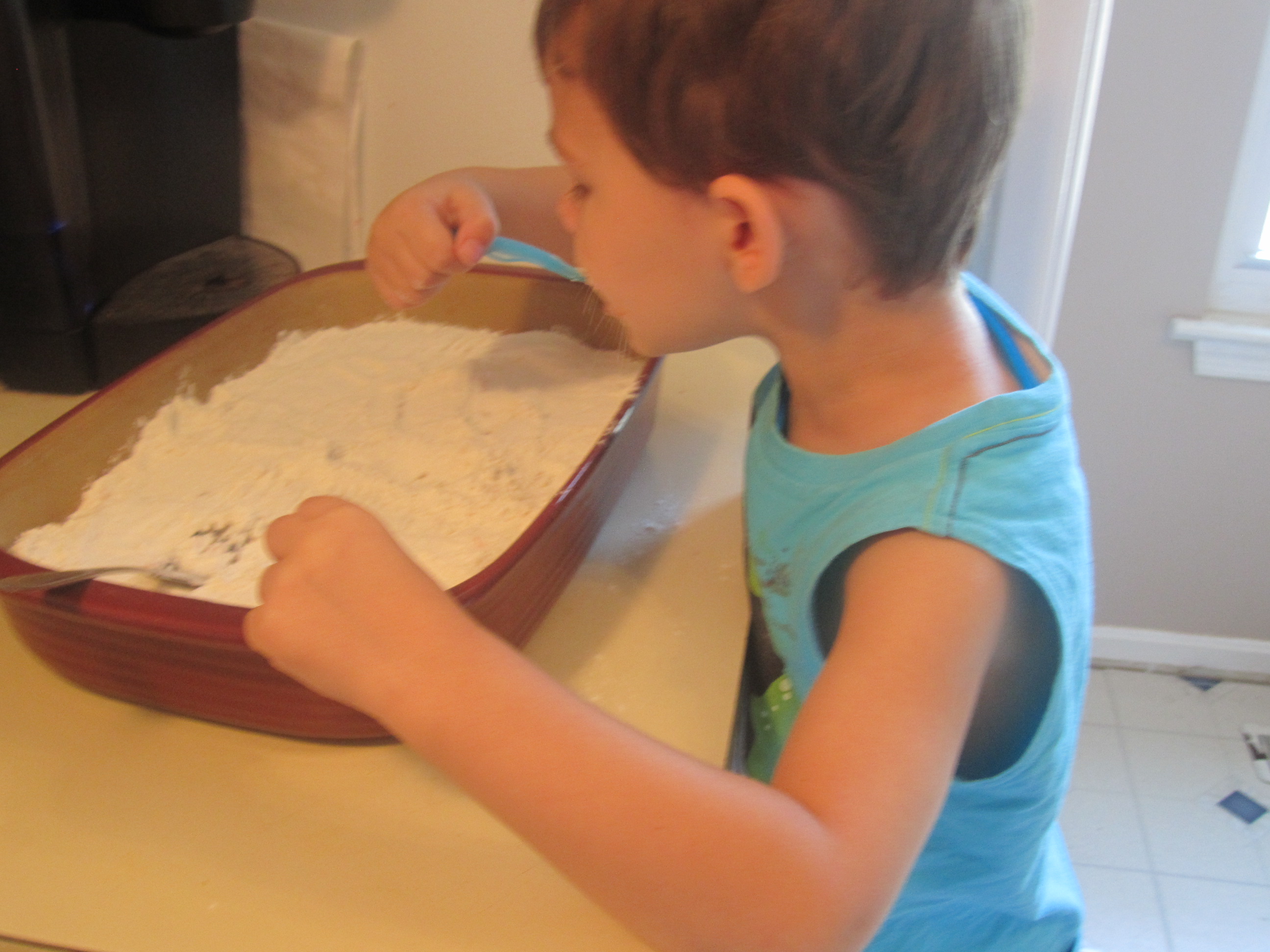 4. Place butter clumps on top.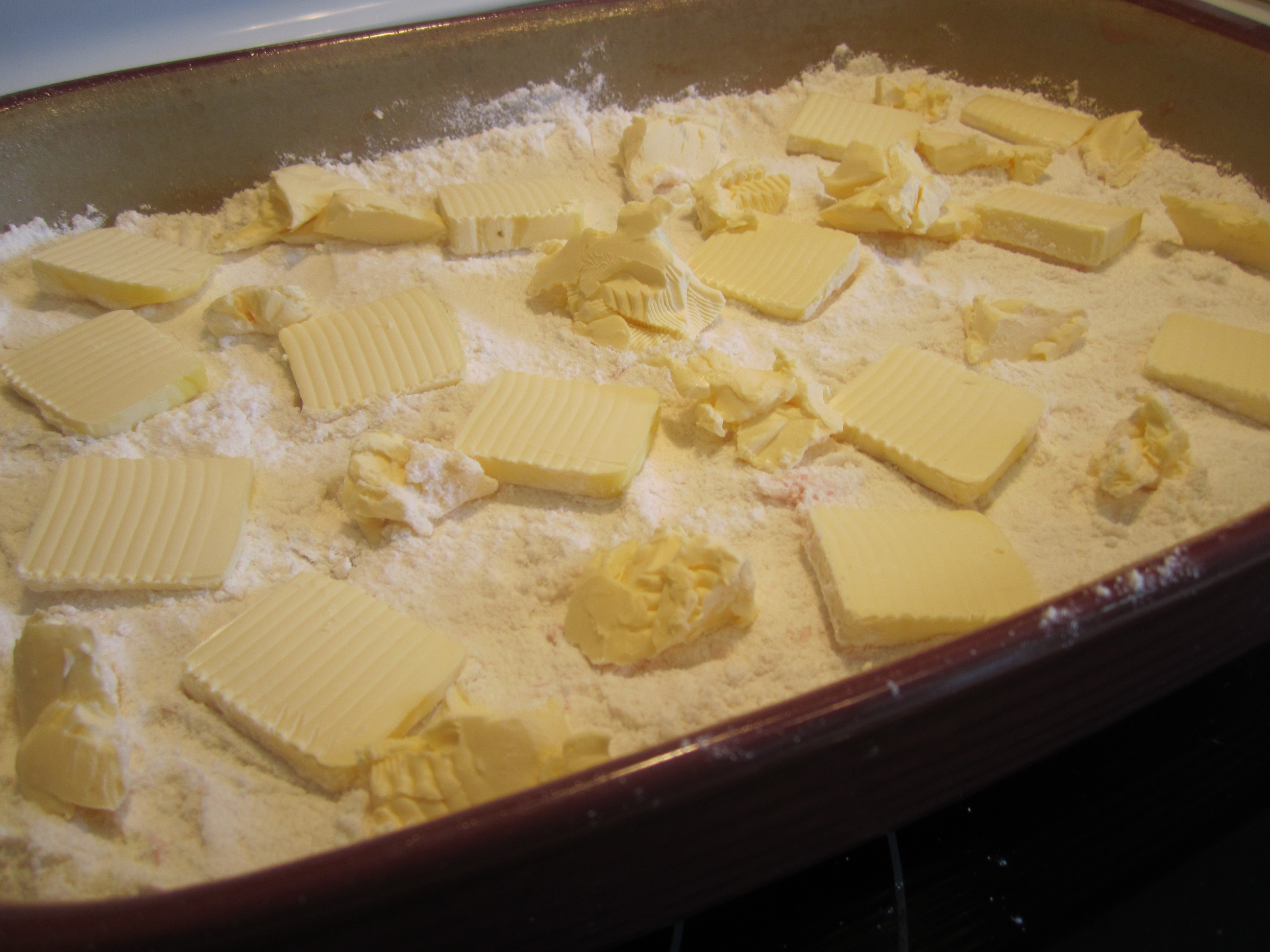 Lots of butter, you want to make sure there's butter everywhere or else it won't bake properly! (All the way to the edges!)
5. Bake for 45 minutes to 1 hour. I promise, its good!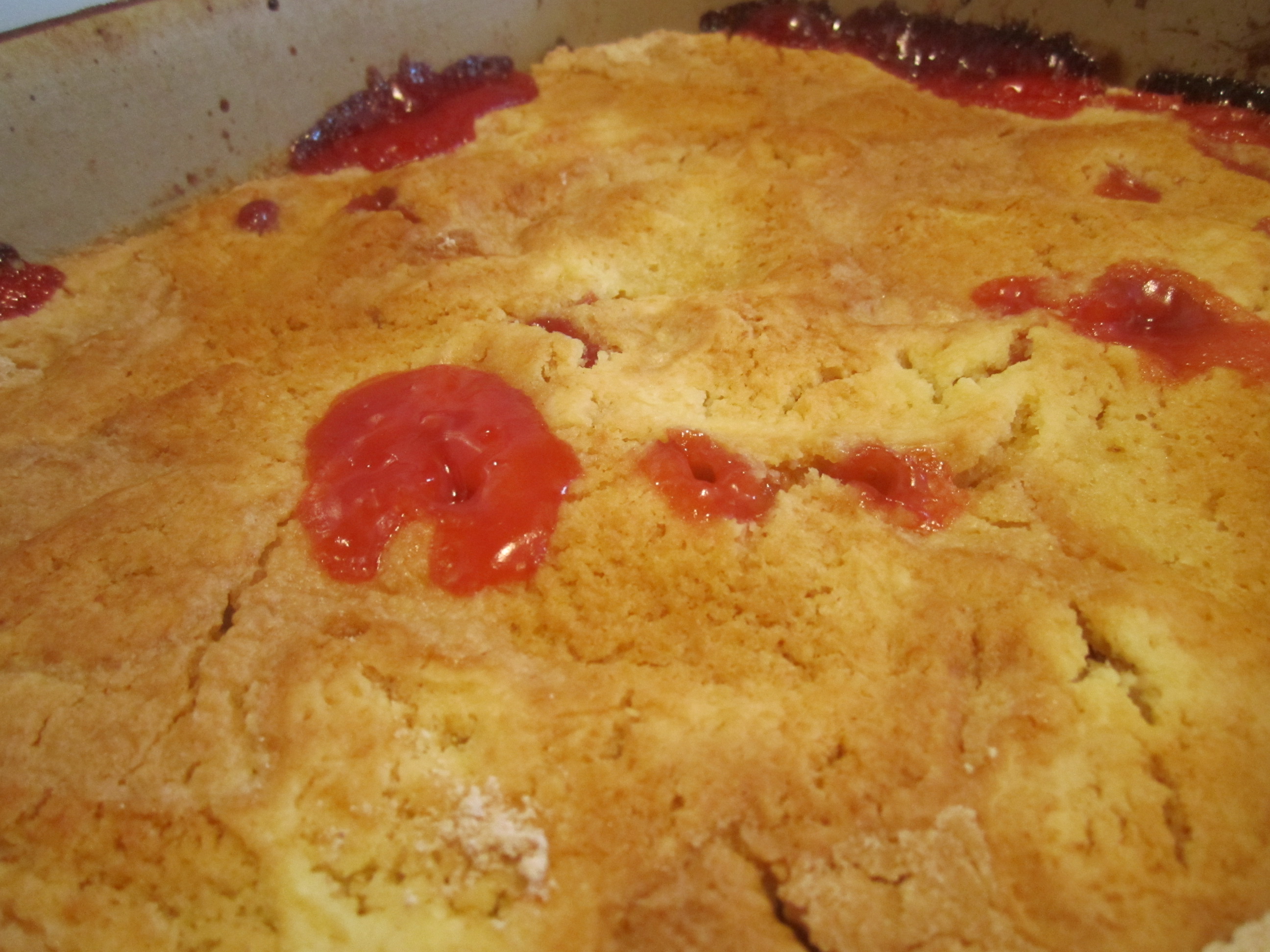 6. Scoop and serve!
As you may notice from my site, I make healthy dishes and not so healthy desserts. I believe in balance. (snickering, believe me.) I try to promote a healthy lifestyle as much as possible but sometimes its more important to make fantastic memories around the table. Make sure to get yourself in the kitchen with your family, make and bake!
Amber from Mama's Blissful Bites